The Benefits of a Tiered Rewards Program for Your Customers
The Benefits of a Tiered Rewards Program for Your Customers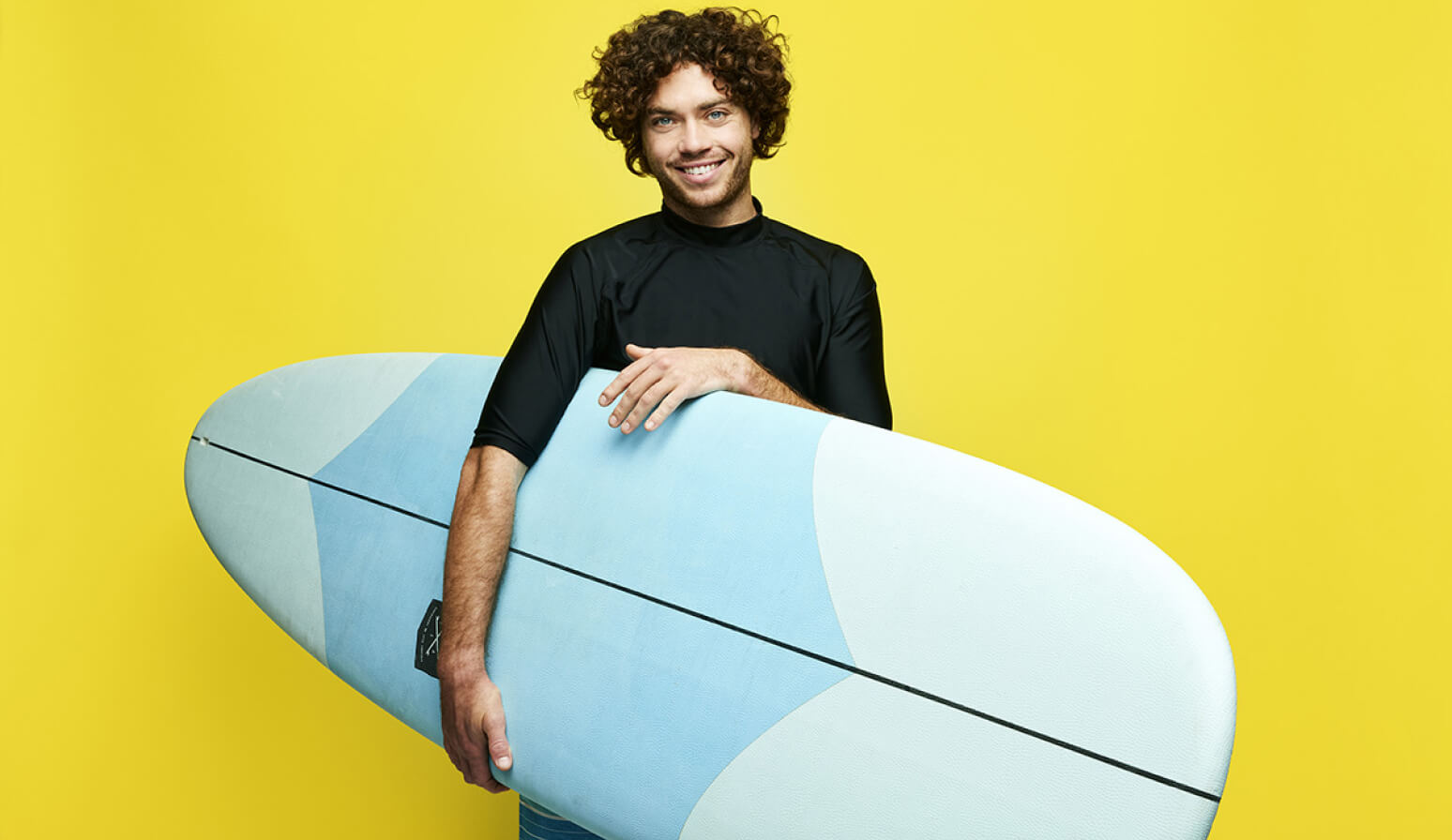 These days, it feels like everyone has a rewards program. How can you stand out from the crowd? A new trend popping up is the tiered loyalty program. What is it, how can it help your business, and how can you implement it? Let's see:
What is a tiered rewards program?
A tiered rewards program refers to a loyalty program where members get different benefits based on their "loyalty level". It could be something like bronze, silver, gold, or having a VIP member level. Typically members get into different tiers through how much they spend and build rewards. Basically, customers are rewarded for their loyalty, and those rewards improve the more loyal they are!
Benefits of a tiered program
There are many benefits to implementing a tiered rewards program, including:
Create better customer relationships
Using a tiered system ensures a long-term relationship with the customer built on loyalty. By recognising customers for their support, you build an emotional connection that means they want to shop from you more. This also allows you to understand customers better, which in turn means you can tailor content to them and strengthen that relationship further.
Build a sense of competitiveness between customers
With tiers to reach, competition naturally follows. If a customer is in a specific tier, they are inclined to spend more in order to get up to the next tier. This makes it essential to systematically assign higher-value rewards and perks to the top tiers.
Compete with other brands
While a lot of companies offer tiered systems, it's not the most common rewards program, and for some companies, there is no rewards program at all! By offering something unique, as well as benefits like free delivery or extended returns tied into the program, a potential customer is likely to choose you over the competition.
How to create a successful program
A tiered rewards program is only as good as its implementation. You need to encourage members to climb the ranks. So how do you set it up for success?
Keep It Simple Stupid
You've probably heard the term K.I.S.S. many times and there's a good reason it is. Everyone wants to get benefits without too much work, so don't create barriers – just keep it simple! Building rewards should be easy and clear. Show members how to rise up and while it should be a little bit of a challenge, anyone should be able to move up.
Make it feel exclusive
While it shouldn't be impossible to "level up", it should require some work. By giving goals packaged into a premium look and feel, you can create exclusivity in the program, which in turn creates desire for customers to be a part of this special group.
Name membership levels
Alongside the exclusivity should be names for the various membership levels. These titles should reflect your business's personality and really speak the language of your target audience. This also helps build community within your brand.
Add something different
Experiential rewards and hidden tiers make rewards programs feel unique and valuable. Whether it be an invite to a product launch, meet-and-greets with the brand's CEO, or special tiers for influencers and brand ambassadors, this all adds up to a group people want to be in!
Establishing a tiered rewards program is no small job but can reap great rewards. If you need help getting started, talk to My Rewards today.
The Benefits of Partnering with a Rewards Platform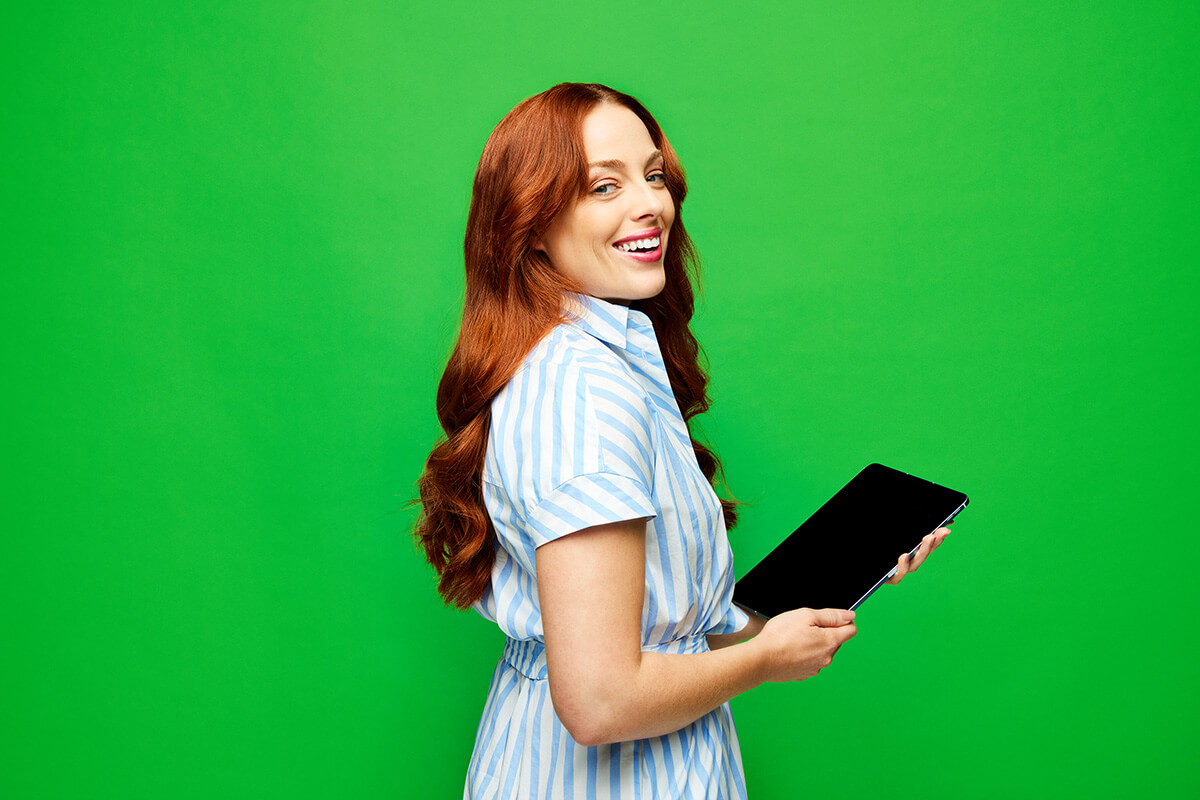 We all know how important rewards programs are for client loyalty and engagement. But getting from understanding its importance to implementing it in an effective way isn't quite so easy. Rewards platforms make it all easier, in lots of ways:
Customers come to you (and stay there!)
Getting customers to join your rewards program isn't always easy. While loyal customers are likely to jump at the opportunity, using this as a tool for new customers is a little harder, and having a rewards platform to manage this for you, as well as put you in front of thousands of new eyes, can make a huge difference! Customers who may not have found you before can find you via the platform, and you are part of a respected group of companies, increasing trust and loyalty.
Data collection and analysis comes to you
Keeping track of how your rewards help your business can be another job entirely. With a rewards platform, data is collected and analysed for you, so you can quickly and easily check how things are going, where to make changes, and how successful the program is.
Customer service is handled for you
If you set up your loyalty program internally, you also need to handle customer service. Partnering with a brand who is focused on loyalty programs means you can also pass on this aspect of the program to people who know how to handle any questions or problems and give a better experience, resulting in happier customers and increased loyalty.
More marketing opportunities
Loyalty moments occur when we have interactions with a brand that create a lasting impact and shape our future interactions. Rewards platforms give you more opportunities to interact with customers and create a seamless customer experience. This means more touchpoints and opportunities to market your brand.
Focus on your business
By partnering with a rewards platform, you have one less thing to worry about. This means energy better spent on your business so your rewards program can grow passively.
Are you interested in getting help with your rewards program? Whether you have already started one and just aren't seeing it thrive, or want to start but need some help, My Rewards has a solution to fit your needs, so get in touch today!
The Complete Guide to Employee Recognition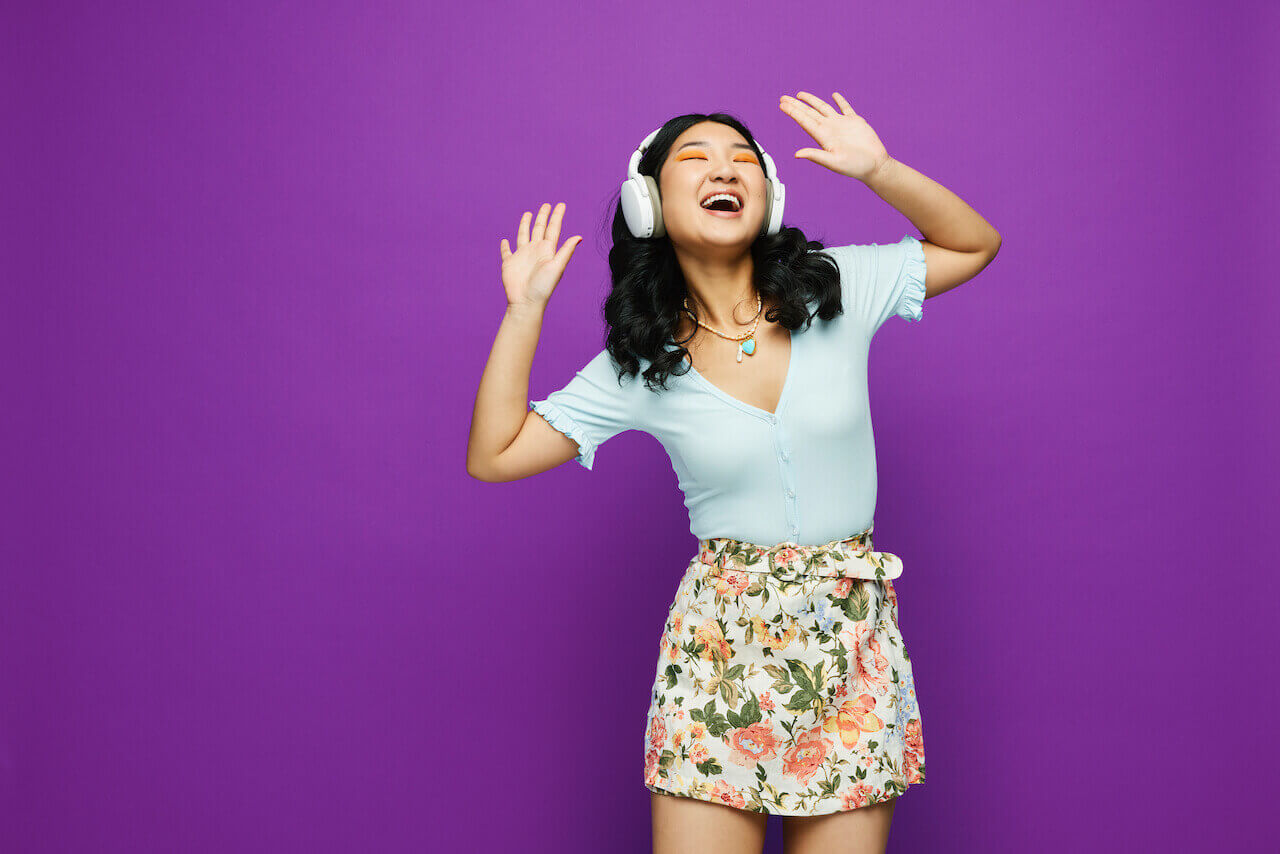 Employee recognition encompasses all of the ways an employer shows appreciation to their employees. It can come in many forms – physical, verbal, monetary, or any combination thereof – and helps celebrate a variety of things including achievements, key milestones, or embracing the company's values.
What's important to remember is that every employee is different. In the same way that we have varying preferences in communication styles, task management, etc, we also vary in the way we want to be recognised for our work. Because of this, it's necessary that every organisation's recognition program and culture is adaptive, ever-evolving, and considerate.
When done correctly, employee recognition can help fulfil some of your employee's basic human needs, including feelings of accomplishment, fulfilment, and belonging. Through this, it can be used to encourage them to live out your organisation's values every day.
To put it simply, employee recognition is the way we acknowledge and appreciate our employees' contributions to the business.
As well as coming in a variety of forms, employee recognition also comes from a variety of people. Any formal program you instate should encourage peer-to-peer, manager-to-peer, and leader-to-peer recognition. Positive feedback influences people differently when it comes from these three key groups and it's important to ensure a good range is maintained.
This guide has been designed to take you through each of the steps to create and run a worthwhile employee recognition program. Download it for free below!
How to Launch a Rewards Program with your Customers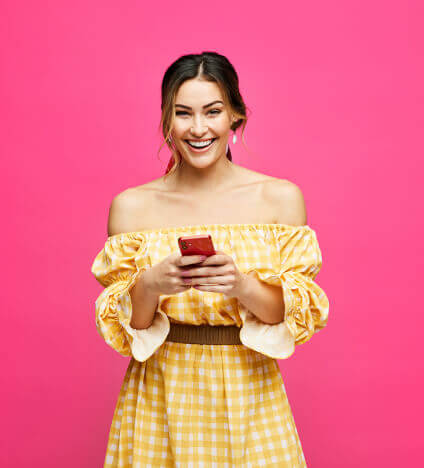 We all know how powerful rewards programs can be, but it's not as simple as "create it and they will come". In fact, with more than 90% of companies using some kind of customer loyalty program, competition is fierce, making it crucial to stand out from the beginning. So, how do you launch a program that really works?
Start by designing your program
Before you can even think about the launch, it is important to think about how you want your program to work. Do you want to offer discounts? A point rewards system? Birthday or anniversary offers? How do customers sign up and how do you keep them updated about deals and promotions? There are lots of dos and don'ts to consider!
Choose someone to help bring it to life
Creating a rewards program is no small feat! While you can do it yourself, having an expert on your side can make the process a lot easier. By working with a cashback and rewards platform, you can let them develop the program and give an intuitive interface for your customers (with your input of course!), so you can focus on your business.
Organise an event to launch the program
A launch event can help you stand out and encourage sign ups, and it doesn't even have to be in person! While an in person event is the best option, a launch event could also be online in a webinar-style event or by making launch day a special occasion with exclusive deals or products. Whatever you do, make sure it is unique and it is promoted!
Promote, promote, promote
Speaking of promotions, you want your customers to be counting down the days until your program goes live! This means making sure the launch date has been well communicated, both in the lead up and following your launch. A countdown across your socials, in store (online or physical), and via email marketing are all great avenues, along with promotion of the program post-launch showing how much customers could save or gain by signing up.
Launching a rewards program can be both a lot of fun and a bit overwhelming. If you get help from experts, and consider some of the tips above, your loyalty program can give you great ROI. Looking for help from people who know the industry back to front? Get in touch with My Rewards.
What Customers Want From a Loyalty Program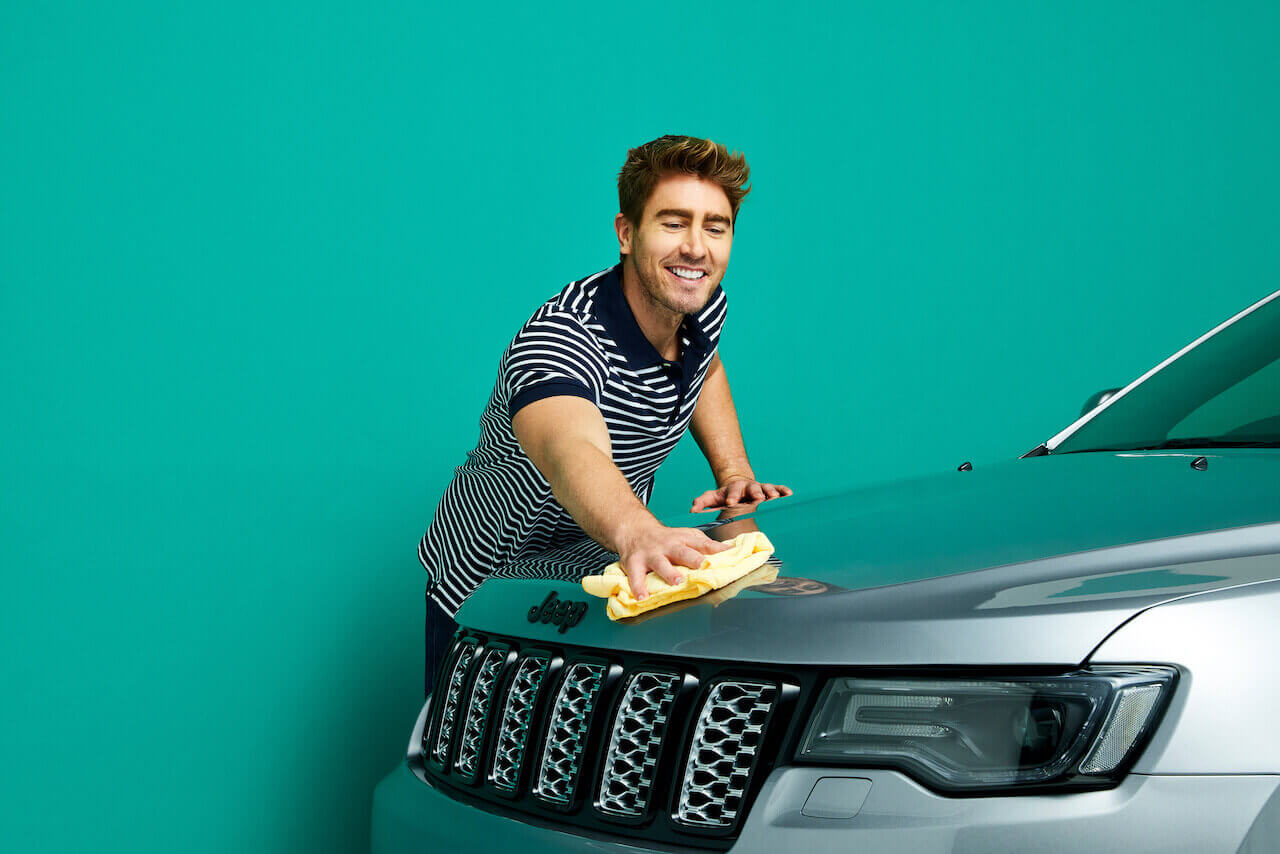 Today, almost every brand offers some kind of loyalty program, making it crucial to understand what customers are really looking for to stand out from the competition. By offering a program that customers love, you can build a loyal base and encourage repeat purchases.
Let's dive-in and take a look at what customers typically expect from a loyalty program:
A brand that cares
Loyalty programs can't be treated as "set and forget" tactics to increase loyalty. In fact, a study by Wunderman found 79% of shoppers only buy from brands that show they care for them, and a huge 89% said that they are loyal to brands that share their values. This means creating an experience that connects. This could be something like a discount or gift on a customer's birthday or anniversary.
Rewards that are exclusive
People join loyalty programs for exclusivity. This doesn't mean simply deals and discounts, but could also be finding out about new products before anyone else, invites to special events, or even tiered memberships. This sense of exclusivity encourages further loyalty and further spending!
Instant, valuable benefits
While points systems can work very well, a lot of shoppers want something right now, or want their points to equal something worth the wait. One study found 79% of shoppers don't want to accumulate points anymore. So, the importance is on what you can offer now, or what you can offer that is valuable enough to take the time to earn. For most loyalty programs, a combination of the two is best – think a discount or free item after signing up, and something bigger in exchange for points.
An easy experience
We live in a world where convenience is paramount and a system that isn't easy and intuitive is likely to miss out! Your loyalty program should be attractive and easy to use wherever your customers are. These days, most expect an online presence and some want to be able to use an app, rather than a physical card. This should be an extension of your brand, to ensure consistency and happy customers.
Loyalty programs can be powerful tools to get repeat purchases and keep a customer for life – if you do it right. Keep these tips in mind when setting up your program.
The Dos and Don'ts of a Great Employee Rewards Program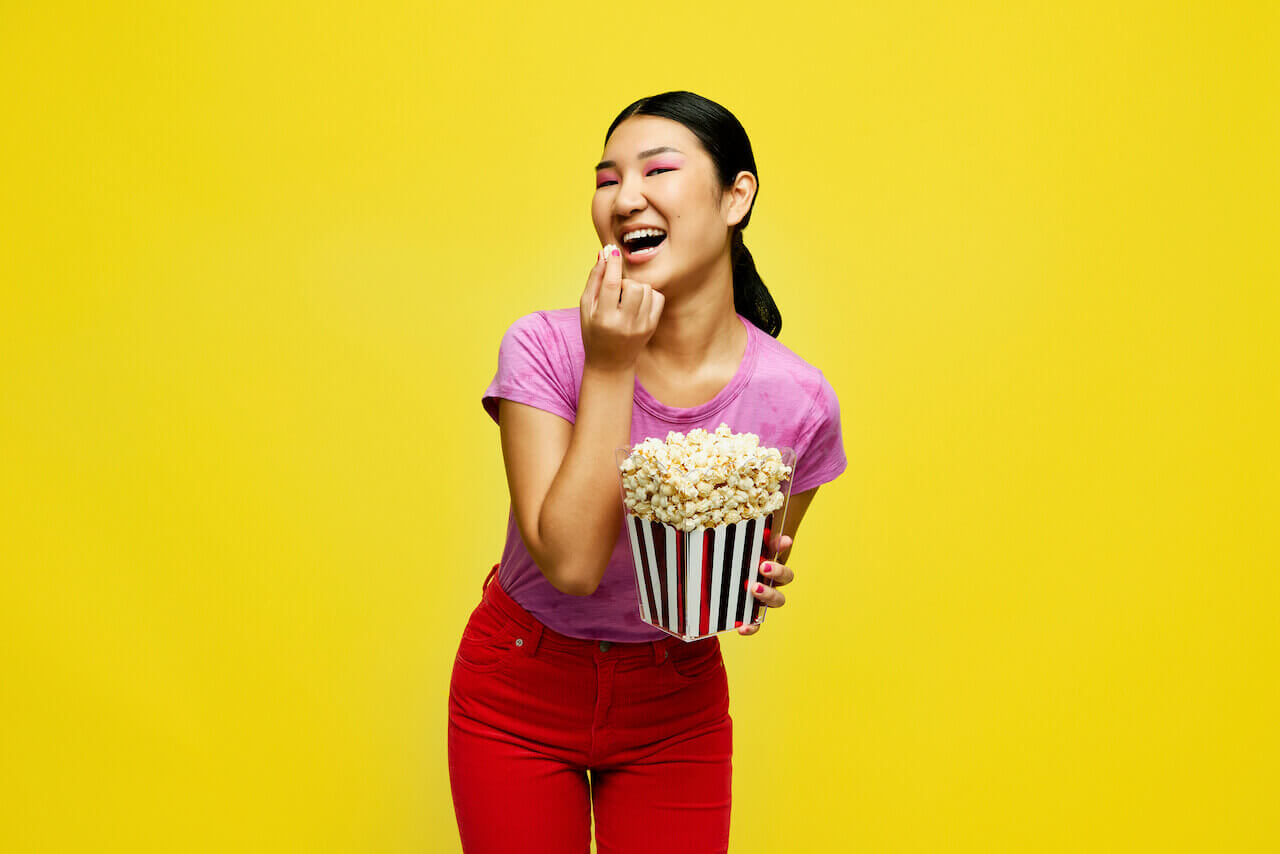 When it comes to employee retention, happiness, and productivity, many staff will tell you there is nothing like recognition for your hard work. And a powerful way to recognise staff is through an employee rewards program. However, in order for a program to work well, it must be done right. Here's what you should – and shouldn't – do:
The Dos of a Great Rewards Program
Do recognise repeatable wins
Behavioural psychology says that behaviour that is rewarded will be repeated. Therefore, a rewards program to recognise behaviour you want to see more of in your workforce is a great tool for this.
Do give tangible rewards
While just saying thank you can mean a lot to a person, if you are setting up a rewards program, pairing that thank you with tangible rewards adds impact to the exchange and drives home the message that the employee is appreciated. Most programs offer a mix of monetary and non-monetary recognition – as long as it is memorable, it will be effective.
Do recognise publicly
All recognition means something and sometimes people prefer to be privately thanked, but it often means even more when it's with colleagues. It gives people the opportunity to chime in and amplify the sentiment, giving everyone those good feels.
Do give recognition at the right time
You can and should give recognition frequently. Always try to recognise staff as soon as possible when an employee does something to meet the criteria for a reward. Giving recognition following an achievement reinforces the behaviour employees should continue to demonstrate.
The Don'ts of a Great Rewards Program
Don't make recognition unachievable
If you are planning to introduce or want to refresh a rewards program, it's important to make it attainable for everyone. While it should require effort to get, it shouldn't feel like an impossible task.
Don't let recognition be your only form of feedback
Employee recognition should be balanced with constructive criticism that can be delivered smoothly. While not often thought of, employee recognition programs help employers to deliver this feedback. When employees have been praised for all the things they're doing right, it's easier for them to listen when areas for improvement are brought to their attention.
Don't forget to say thank you
Not every achievement fits into a set criteria or requires rewarding through a program. Nothing is so small that you can't make it known that you appreciate a job well done. Whether it be a simple note, a verbal thanks, thanking them in front of their peers, or making a social media post about it, appreciation doesn't have to be costly or time-consuming, as long as it means something to you and the recipient.
Employee rewards programs are a great way to recognise the good work your staff do. Remember these tips to make sure it counts!
The Benefits of Having a Rewards Program for Your Members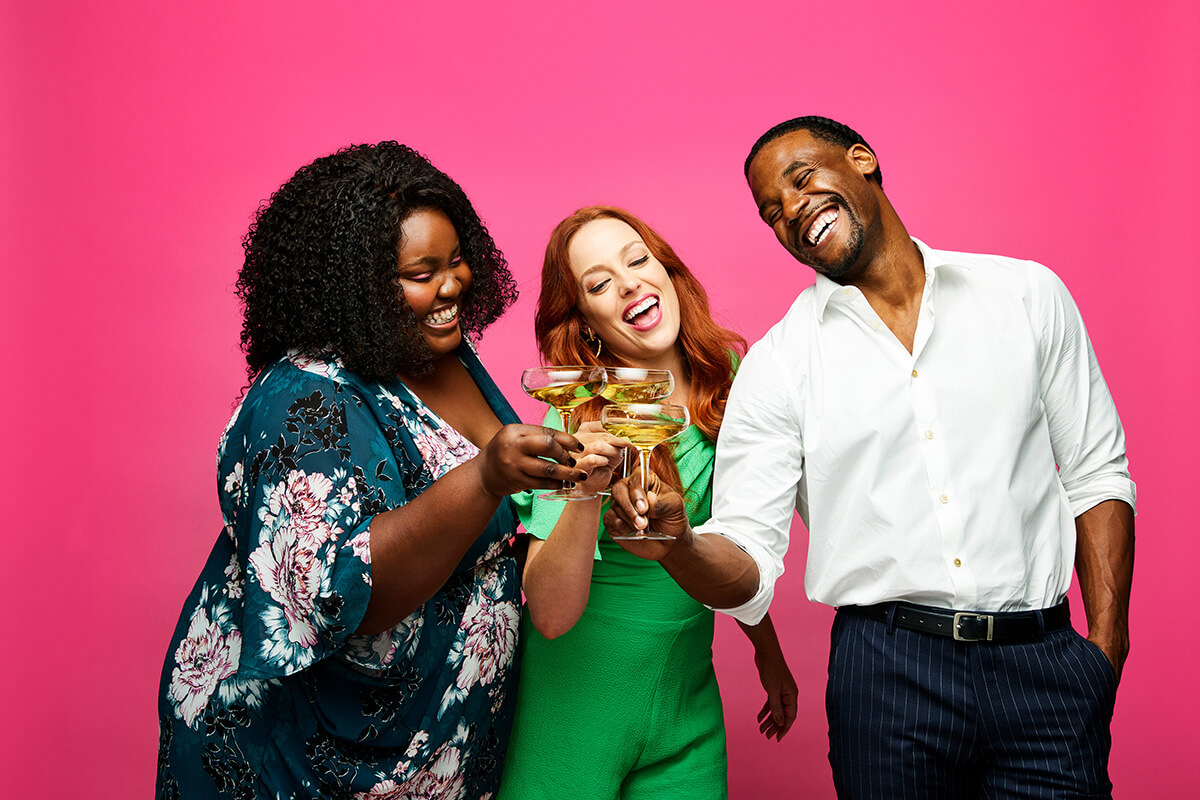 Local clubs and organisations are all about creating a community. Whether it's the local football club or a craft group, rewards programs are a great addition to your group. Some of the benefits include:
Rewarding member loyalty
Studies have found that 61% of retailers cite customer retention as their biggest obstacle. At the end of the day, one of the most notable benefits of a rewards program in any application is the retention of your members. By rewarding them for their loyalty, they feel good, and they stay longer.
Fundraising
Rewards programs also benefit the people who run clubs and associations. You can make it so a portion of membership fees go towards the rewards, or if you need to fundraise through a raffle, competition, or some other events, you can get better deals on products and offers than you would at the shops or via the provider directly.
Creating a community
A part of being in a club or group is being part of a community. There are many ways to foster a sense of community and a rewards program is one solution. This gives members something that connects them and depending on the set up of the program, something to work towards together.
Encouraging new memberships
Over 70% of consumers are more likely to recommend a brand if it has a good loyalty program. That means your members are not only loyal to you, but bring in new members as well! And with so many organisations offering rewards programs, providing something to match or beat the competition is essential.
Want to see how you can integrate a rewards program into your club or group? My Rewards can help! With a fully customisable and white-labelled platform, we can work with you to develop a program that's right for you.
What's the Point of Gaining Customer Loyalty?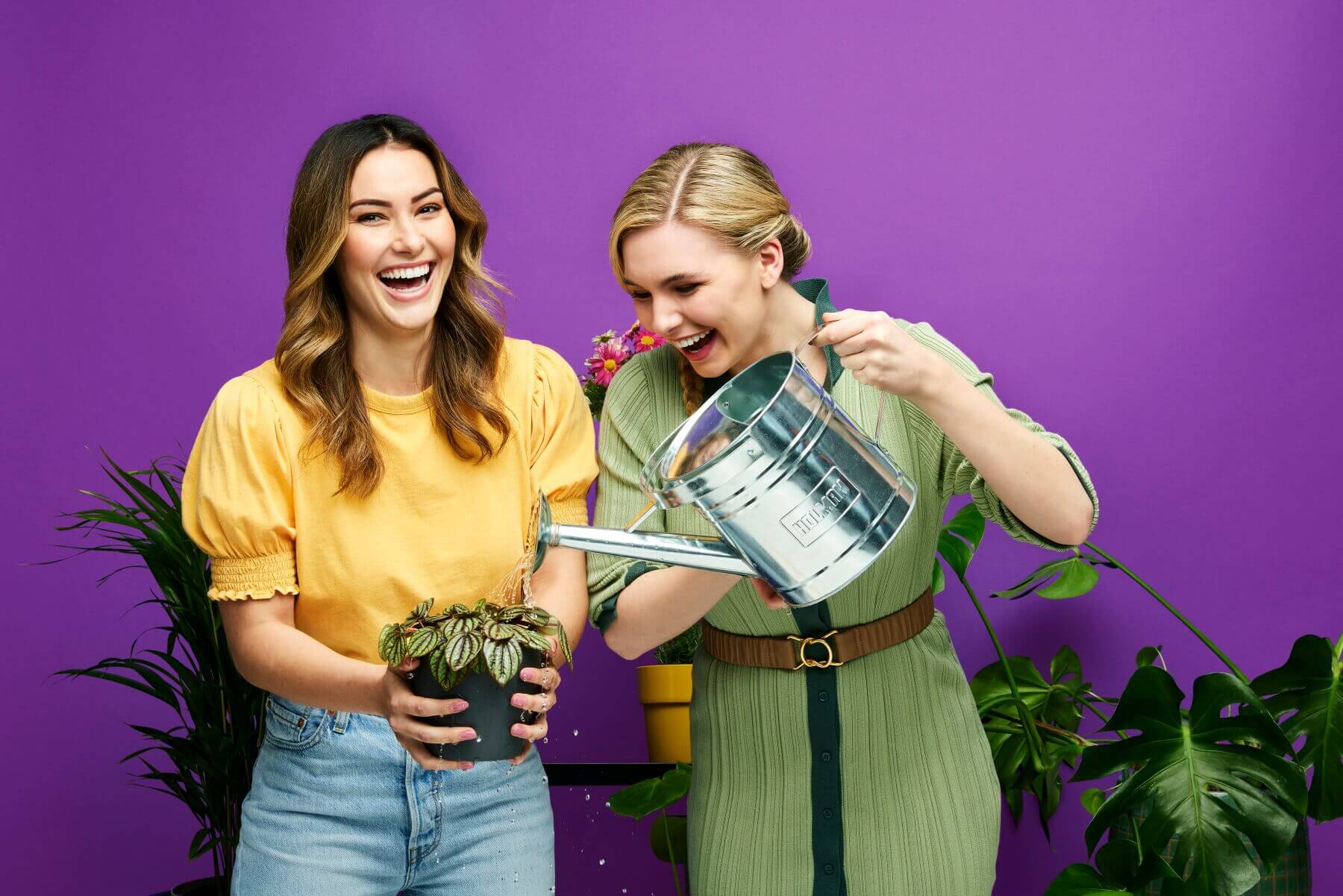 The crux of the matter is, your most loyal customers are your most valuable. If you're looking to improve your bottom line, it's important to invest in business practices and values that will encourage loyalty.
What's the true definition of customer loyalty?
It takes time to earn your customer's loyalty! People will become loyal to a brand when they associate positive feelings and emotions with that brand. Whether they've had multiple positive interactions and want to keep going back or even if they've had a poor experience but it was resolved well.
"People who had a bad experience with a brand, but the brand fixed it, are more loyal than customers who never had a problem in the first place." — Leonie Brown, Qualtrics XM Scientist
In a financial sense, loyalty is related to the share of wallet you may have with a customer – how much do they choose to spend with you instead of one of your competitors? But that's not all it's about. True loyalty involves a strong personal connection with a brand.
What are the benefits of having loyal customers?
They can increase your profits
Research shows that increasing customer retention rates by 5% can increase a company's profits anywhere from 25% to 95%. We understand that's a big range, but it demonstrates the potential you may realise by investing in your best customers.
They can spread the word about you
Word-of-mouth is one of the most trusted forms of 'marketing' and loyal customers are more likely to tell their friends and family about you.
They're supportive of new endeavours
Loyal customers are more likely to try new products or services when you release them. This is when compared with new customers trialling something that's 'untested'.
They're more cost effective
You may also come to find that it costs more to bring in new customers than it does to maintain existing ones. There'll always be investment costs of some form to maintain customer loyalty, however, this is typically less than the advertising and time costs associated with generating new customers.
Do rewards programs really encourage loyalty?
76% of customers believe that loyalty programs strengthen their relationship with brands.
It's important to think of your rewards program as a long-term strategy. It's about sharing value with your customers relative to the value they'll give back to you – think tiered reward systems like QANTAS or extra discounts on your car insurance for long-term good drivers with RACQ.
When set up correctly, rewards programs can aid in retaining customers for longer and increasing their propensity to spend more with your brand. This coupled with continuous positive experiences can lead to brand loyalty.
Rewards programs also give you access to first-party data which can help you better understand your customers and how to meet their everchanging needs. With this information, you can better serve your existing (and most valuable) customers to help ensure they stick with you for the long run.
How can you measure loyalty?
Measuring loyalty can be tricky and it does typically involve reviewing multiple data points. These can include,
Net Promoter Score – ie. how they answer the question, 'how likely are you to refer us to a friend or family member on a scale of 1 to 10?'
Customer engagement – ie. how often do they buy from you, do they leave reviews, do they engage with your brand's social media channels?
Customer retention rates – ie. how many of your customers come back after their first purchase?
Building customer loyalty to improve your brand's profits is not a quick solution, but it is a worthy one.
What Is It Like to Work With a Cashback and Rewards Platform?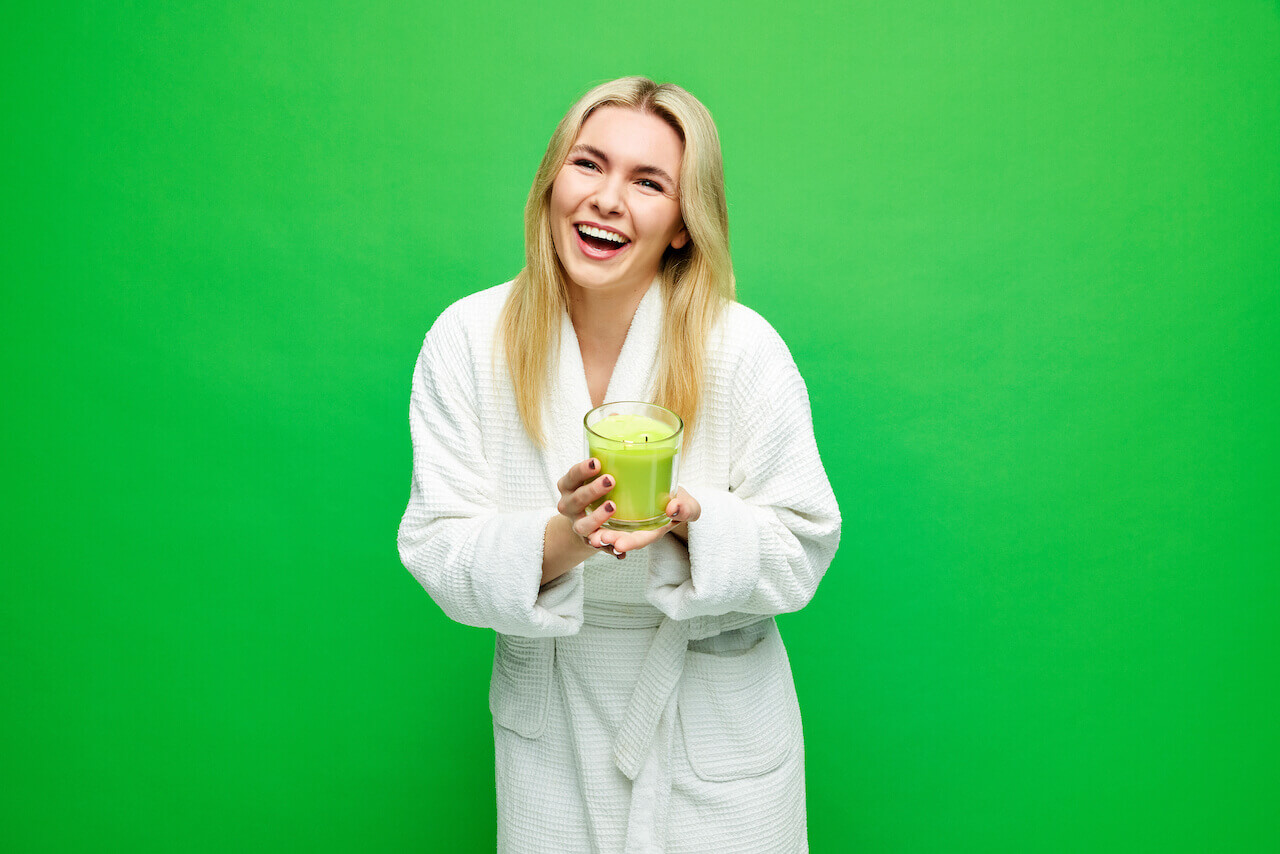 Cashback platforms are steadily gaining in popularity, slowly becoming an essential part of the shopping experience. They're another great way for consumers to get discounts on products they want and need and, just like trusty old coupon books, cashback and rewards platforms can help you make sales you may not have otherwise made.
When used correctly, they can be an invaluable tool for marketing your organisation, increasing your exposure to new audiences and, ideally, increasing those customers' average order value.
The crux of it is, you need to be where your customers are. If they're using specific platforms to get discounts on purchases and your competitors are there but you're not, it's very likely you will miss out on sales.
"People who use cashback platforms are likely to spend more than they would without the offering and are more likely to try a new site they haven't purchased from before."
In saying that, we understand that it can be a tricky decision to make. You want to make as much profit as possible, so giving people easier access to discounts may seem counterproductive.
How can you help ensure partnering with a rewards program will help your business grow?
Firstly, it's important to consider how you'll be promoted within that platform. It's one thing to get onto the platform and another to make sure you'll get noticed by your desired audience. Have a look at the platforms filtering and search functions, talk to them about how they choose their 'highlighted' brands, and understand what data you'll be able to get back about performance.
Also take a look at your competitors and their presence on the platform. What offers do they have? Do they feature in a premium position? Where will you sit compared to them?
Secondly, spend some time carefully thinking about how much a sale is worth to your business. You want to make sure you're able to provide an eye-catching offer to customers while still being able to grow your bottom line. Are you able to share a 2% or 3% cashback or 5%+? Maybe you're able to offer some other sort of reward to customers instead, like free shipping.
Finally, consider what new audiences having a rewards program gives you. Find out what the makeup is of the rewards platform's members and where this differs or overlaps with your audience. Ideally you want a balance between your ideal audience being part of the provider's audience, as well as a portion of prospective customers you may not have tapped into before.
Want to see how cashback and rewards platforms can help your business?
We have helped hundreds of brands create more sales through rewards programs. Get in touch to find out more about how My Rewards can help!
Choosing Which Brands to Include in Your Employee Reward Program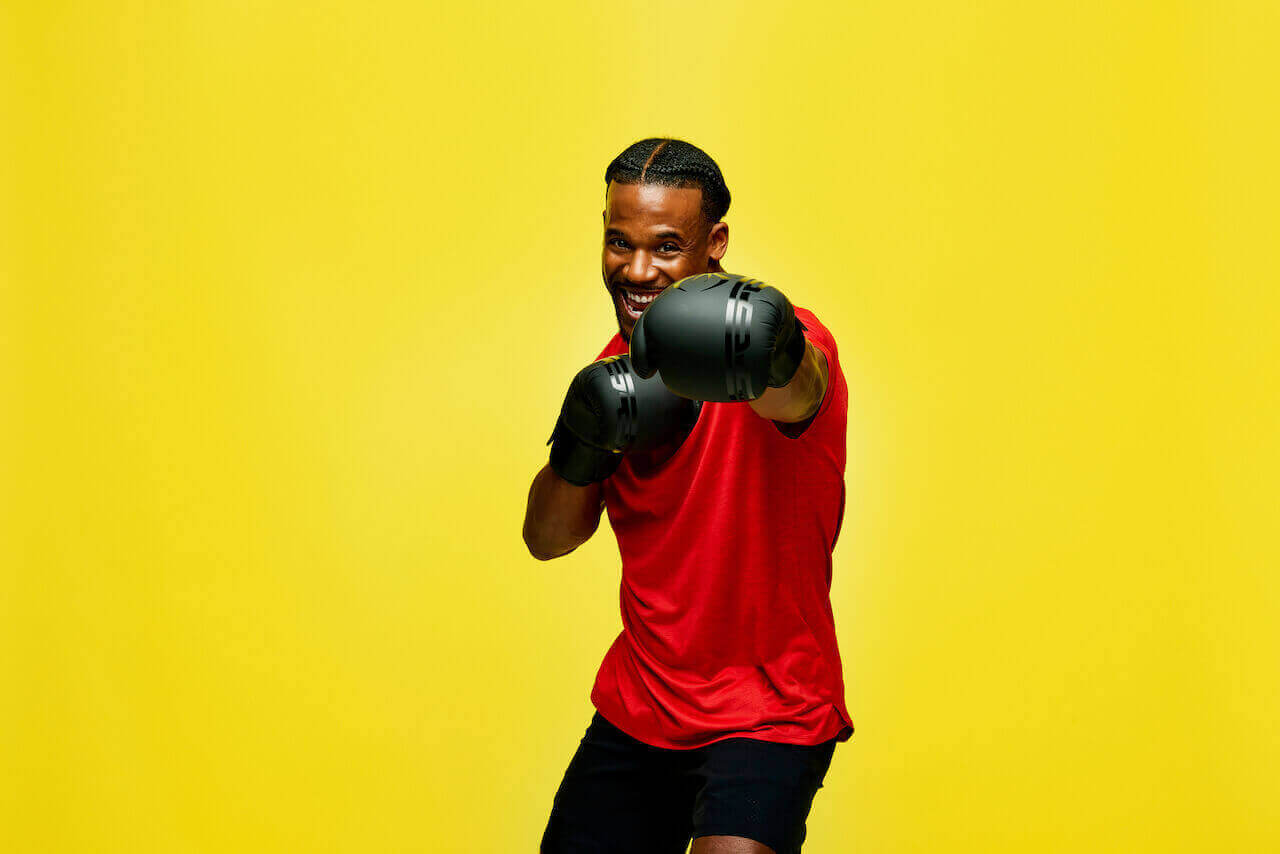 Implementing a rewards program can have great benefits for an organisation, but before you can jump in, you need to think about how it will integrate into your unique workplace. While there are many steps involved in designing and implementing an employee rewards program, one of the most important ones is choosing the right brands for your program. This can greatly affect the success of the program and the difference it makes for your employees. So, where do you start?
Talk to your staff
Whether this is the entire workforce, or reaching out to leaders to collate ideas, understanding what your staff want from their rewards program is essential. There is no point in offering discounts or points towards women's fashion if this isn't something your staff would use or feel is a great reward for their hard work! Find out what they consider to be a great reward or how they would want to reward their peers and even what brands they love (or don't!) to get an idea of what would make them feel valued.
Variety is the spice of life
People like choice. And we don't mean thousands of unique products, but rather a good variety of categories. This serves two purposes: your employees know they have lots to choose from, and there is something for everyone's tastes. Even if only a few people love camping, a gift card to an outdoors store might be the best way to reward them or someone else may have a loved one who would appreciate the gift card instead. And for those who always head to the same section, seeing lots of different types of rewards shows you care about what your staff care about, which can lead to increased loyalty.
Quality over quantity
While variety is important, too much choice can be overwhelming – particularly when matched with brands or products that lack quality. This is why it is important to focus on choosing brands that employees will consider high value. These could be brands everyone knows and loves, or really drilling down to what your workforce particularly likes, bringing us back to our first point of talking to your staff about what they want or would like in a rewards program.
Balance popular with local
It's important for staff to recognise the brands in your rewards program, but it can also be just as important to select Australian businesses. While global brands will be recognisable, going local means reward recipients know they can use whatever they are given or choose (depending on how your system works) but also shows how you as a company support local (and sometimes small) businesses.
When choosing brands to include in your employee reward program, the main things to remember are:
Find out what your staff like
Have a variety of categories and industries
Choose brands employees will value and recognise
Choose a balance of local, small businesses, with well known, global businesses
And finally, talk to a rewards program provider (like us)! They have lots of data around what brands people love when it comes to being rewarded in the workplace and can help you with your selection to ensure your program is a huge success.